the femme affinity group is pleased to announce that our second zine, femme vitale 2, is completed and ready for the masses!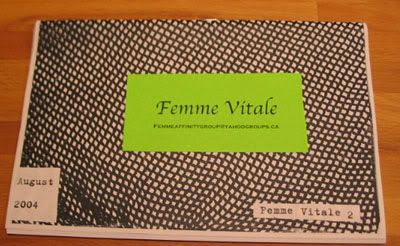 this zine is 40 pages, half letter size, chock full of over 15 contributor's writings and drawings about femme and what it means to them.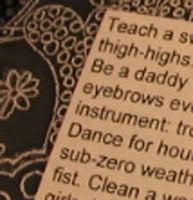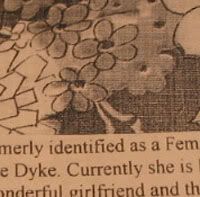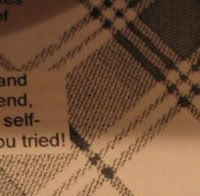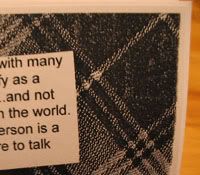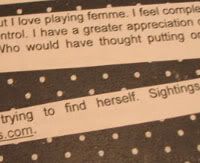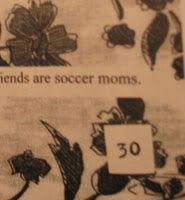 highlights include:

Elaine Miller's "A Femme's List of Incidental Skills (Or: Things This Femme Can Do)", first published in "Brazen Femme: Queering Femininity" edited by Chloe Brushwood Rose and Anna Camilleri Arsenal Pulp Press, 2002,

my paperdoll,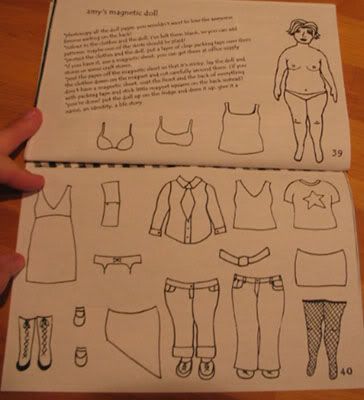 a drawing and writing about being a femme trans-boy,

a rant about femmephobia in the queer community,

a detachable sticker on the cover, which can be removed and affixed anywhere you'd like to show your femme pride,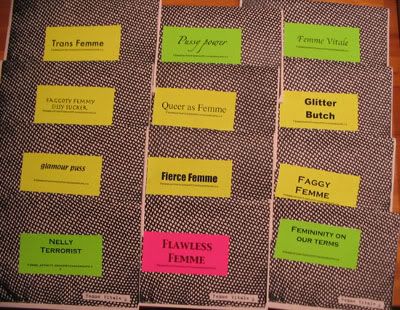 and much much more.

this zine is a minimum donation of $4.50cdn funds, with shipping to canada, and $4.00US funds, with shipping to the US. this price includes your paypal fees. unfortunately, the combination of the sticker on the front and the awkward size to mail made this zine a bit pricier thn we had planned, but i promise you, it's worth it! any amounts over and above the cost of making the zine and distributing it will be used to 1) pay off the small debt we had from our last zine or 2) pay for future femme awareness activities in vancouver!

this zine is not available in any distros, only through me!

you can paypal your payment to glittermary AT shaw DOT ca and i will send your zine out immediately. you can also e-mail me at that same address for info if you can't do paypal, or if you live outside of canada or the US.

copies have already been sent out to contributors, if you are a contributor and you haven't received it, PLEASE LET ME KNOW!

trades are not technically being considered for this zine, since it was done by a group, and trades won't help the group pay the printing bill, BUT if you have trades of zines relating to femme identifty, being genderqueer, being crafty (including how to craft zines), or anything to do with trans issues, i might personally be interested in paying for your copy of the zine for you, in exchange for your trade. i'll be picky though, because i can't afford to buy everyone's zine for them.

thanks for reading ALLL THE WAY to the bottom!