i wanted to share my new favourite sewing toy!

i just got it today and already i'm wondering how i ever lived without it!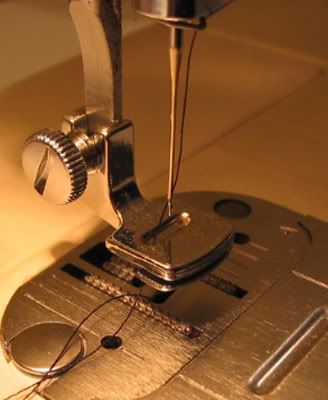 it's a gathering/ruffling foot!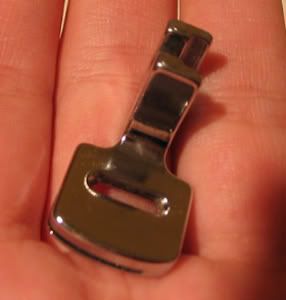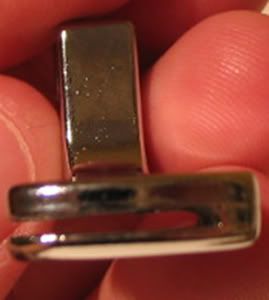 it looks like this.

there are actually two different kinds of gathering feet, a single layer foot and a double layer foot. you can still do single layer on a double layer foot, and they cost the same, so i don't know why anyone would bother buying the single layer foot. this is a double layer foot.

to do one layer, you just set the foot down on your fabric just like you always do when you're sewing.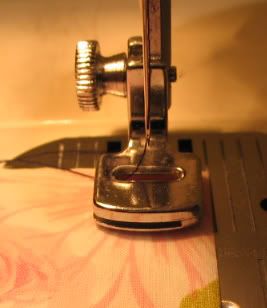 as you sew, it will gather the fabric for you.



see?




you can gather tightly or loosely, just experiment with your stitch length. the longer your stitch length, the tighter the gathering will be. it's recommended that you always use 10" strips while experimenting, so that you can go back and measure the gathered piece to see how much smaller it is comparatively. that will help you figure out how much fabric you need. also, different thickness of fabric will gather differently, so you have to do a sample for each type of fabric before you start sewing with it. the thinner the fabric, the more it will gather. i tried gathering two pieces on top of each other of this sheet, and it didn't gather nearly as much.

and you can also do the double layer gathering, where you are gathering the fabric, and sewing it onto a flat piece at the same time. i'm still getting the hang of this one, it's a bit trickier.

for this, set up the piece to be gathered just like you did for the single layer gathering. then guide the top/flat layer (ie, a waistband) through the little slit in the foot.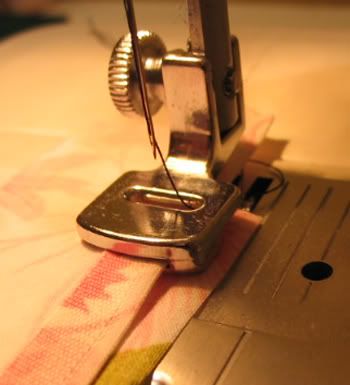 as you sew, the machine will gather the bottom fabric and sew it to the top fabric.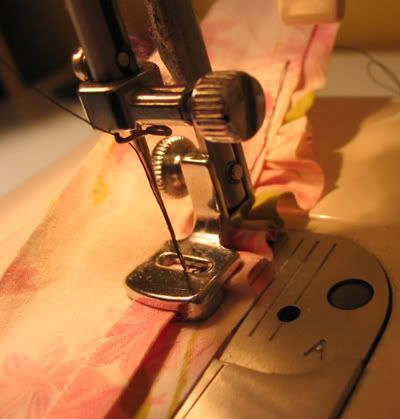 see! here's the end result!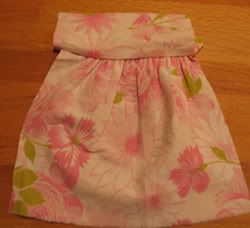 i found that this worked much better if the top flat layer is thicker than the bottom layer.

isn't that cool? i'm so excited! and it was sooo cheap! $7! i checked the singer website, and it was twice that, in american funds, and i would have had to pay for shipping. it was totally worth finding parking at the sewing machine store! this is a fairly standard foot, i believe it can be used on pretty much any low-shank, screw on foot machine.

when i think about how many hours i have spent gathering ruffles, $7 is a minuscule amount of money to pay.